The penultimate big release before 1.0 has arrived! Introducing
Local Versions
Automatically version local files
- whenever you save over a file, mudstack will track and allow you to recall old overwritten saves
Preview old versions within mudstack
- quickly preview old versions within the app to keep your local directory clean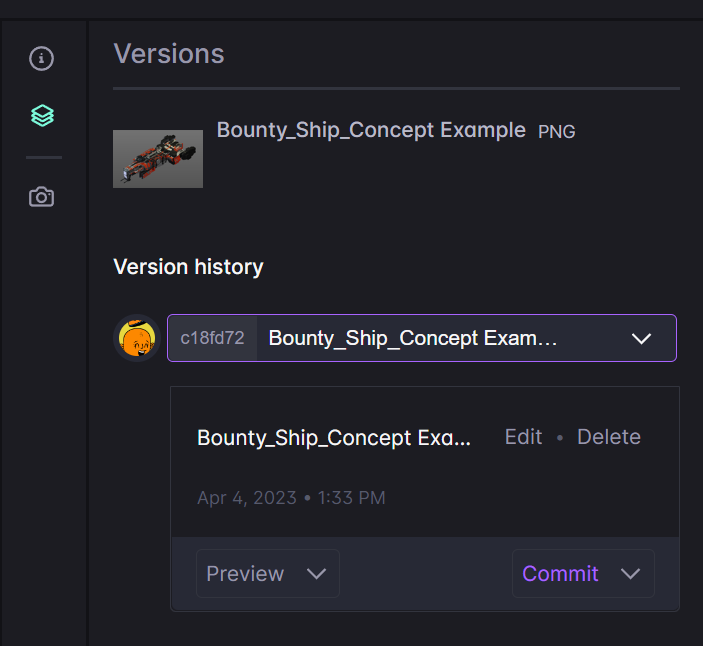 If you want some more details about what local versions can do, check out the
documentation here
!
With great power comes great responsibility. Here are some tips for our existing users migrating to the new version.
For people that have local directories, we have to do some data migration. It is a one time thing and may take some time to do. Let it cook 👩🏽‍🍳
Please make sure you have adequate disk space in the drives that contain local directories; the additional versions will be stored in there.
If you encounter an issue where migration fails send us a discord message or email and our team will help you go through the process. If you so choose, simply deleting the mudstack-client folder in roaming will lose your local data, but will successfully complete migration.
When migrating local library thumbnails will be lost in transit. Your library name and description as well as its associations are still retained.
#🔮What's next?
We have a quick release coming out for moving files and folders within the app
Annotations will be right behind it. For even faster markup and screen grabbing
Cloud versions and sync is in active development and will signal our 1.0 Launch!